1000 cubic yards of dirt and rock will be removed to make room for construction.
Jay Carrol (the guy without the shirt) and his crew (Log, Stick & Steel Construction, Pie Town) begin to pour the foundation slab
I've really got to hand it to these guys. They are working at 7350' altitude, doing concrete work, in the sun. Certainly no easy task.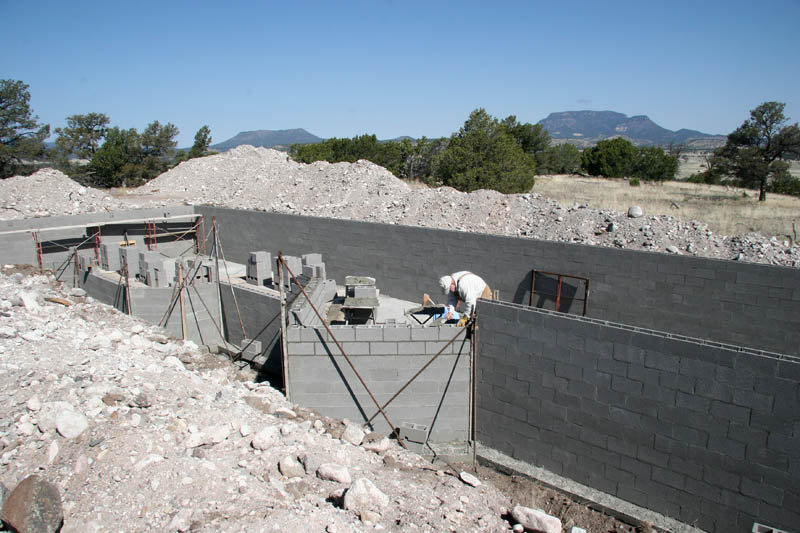 The 2700 blocks making up the foundation are laid.
In the background is Allegres Mountain on the right and Little Allegres on the left.
View to the NW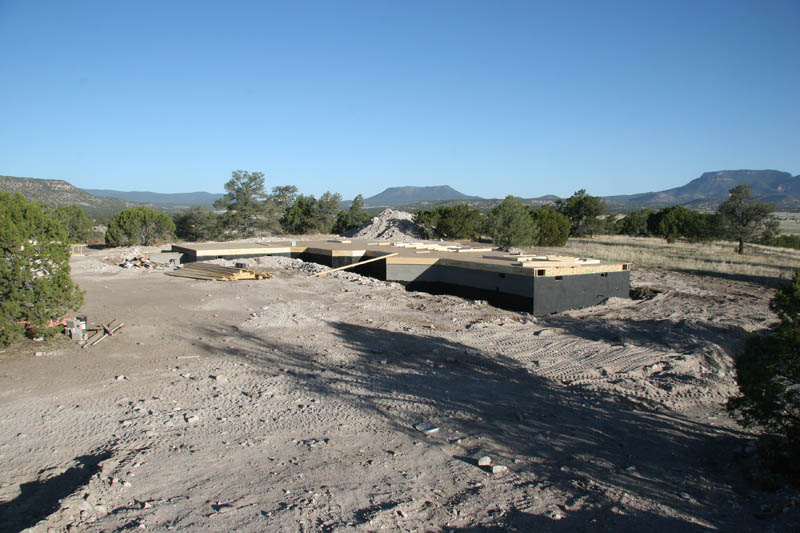 The floor joists are placed and the floor decking is screwed on. Door and window headers lay waiting.
View to the NW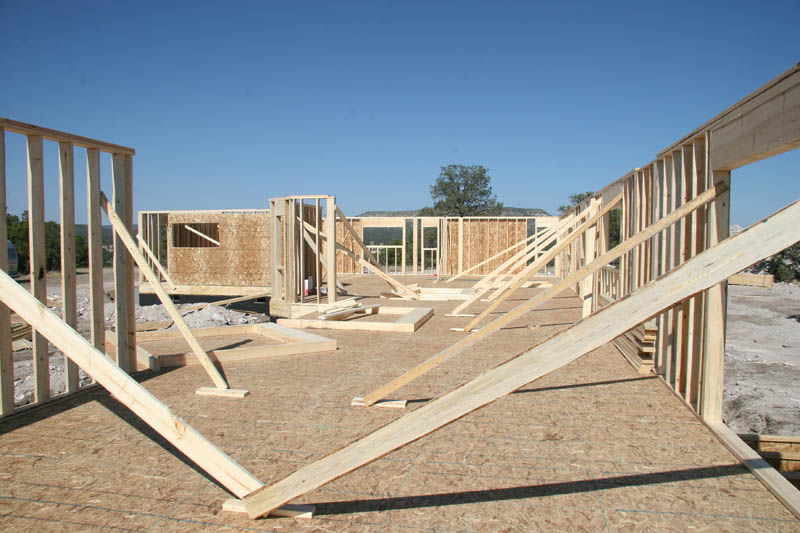 Walls begin to stand up. This shot taken from what will be the front room
The Front Room window is on the right and the Front Door will be on the left. (It's still laying on the deck)
View to the W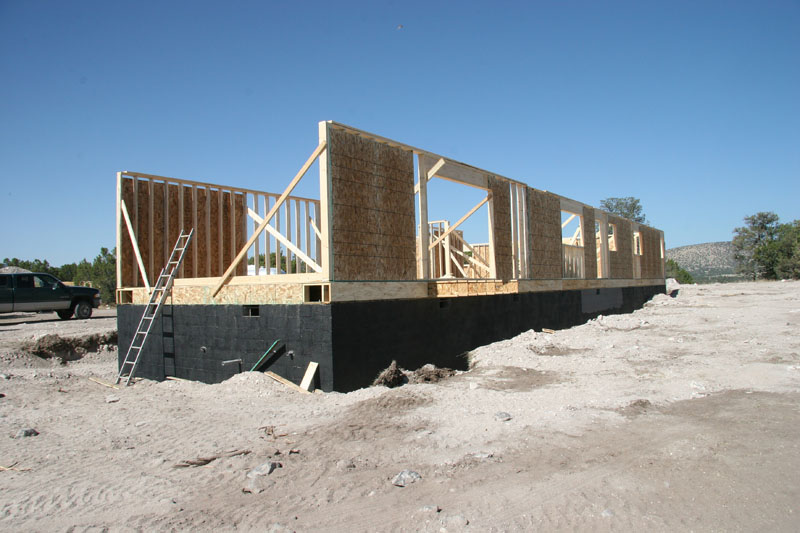 A view of the front of the house (North Side)
View to the SW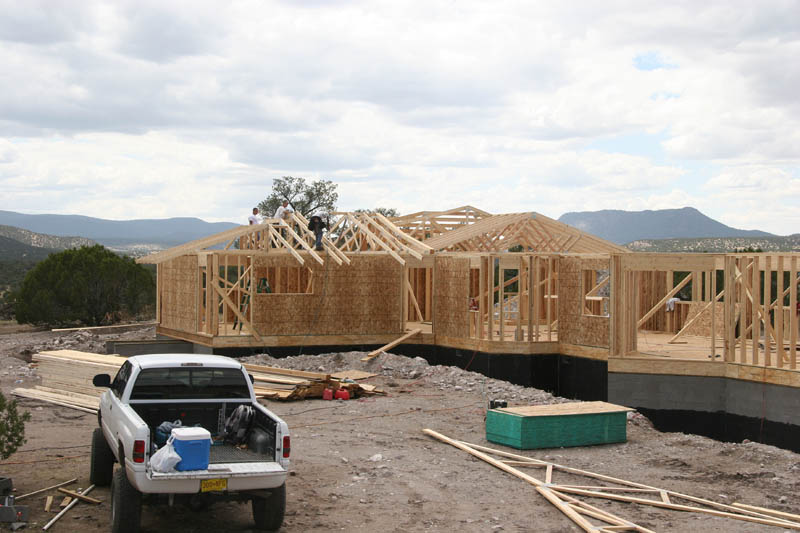 The framers begin to place the trusses
View to the W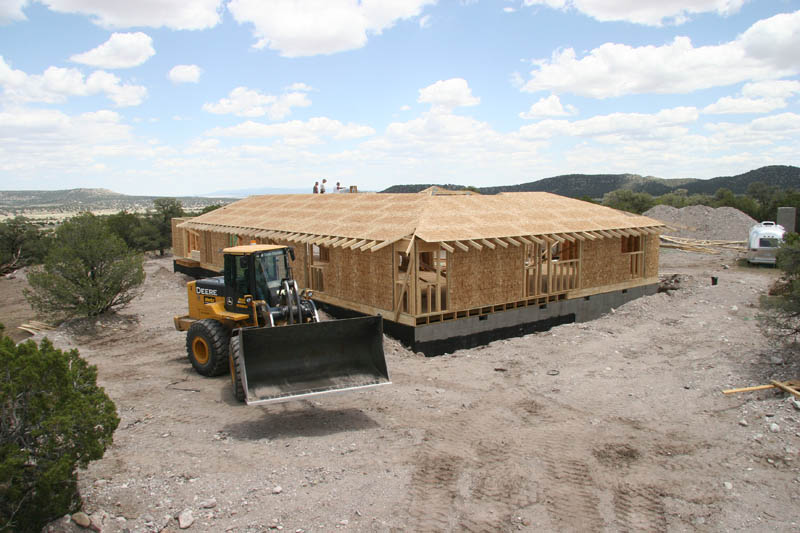 A giant front loader is used to back-fill the foundation. It's scooper holds 3 cubic yards
The roof sheeting progresses nicely. The observatory is almost out of the picture on the right.
View to the SE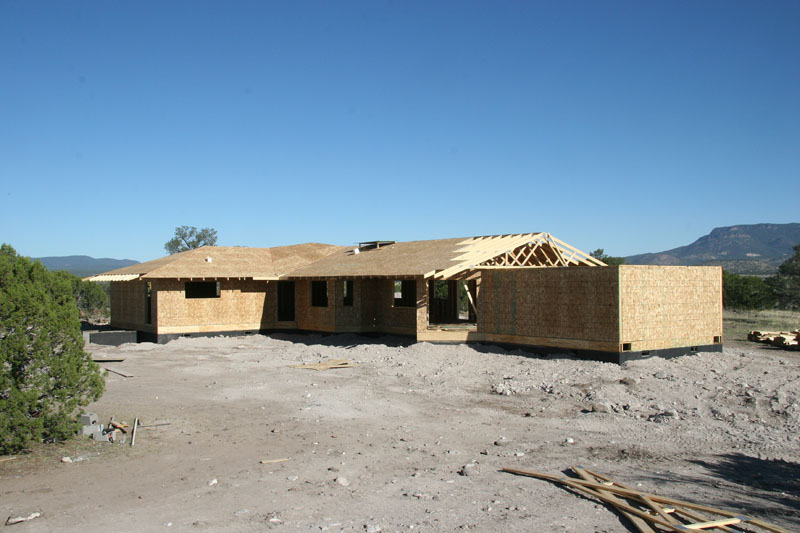 Next we will be building the foundation for the garage, which will be between us and the corner without the trusses.
Once the Garage and it's walls are in place, the trusses can continue up the house and around the corner, making a big "U" shape.
View to the WNW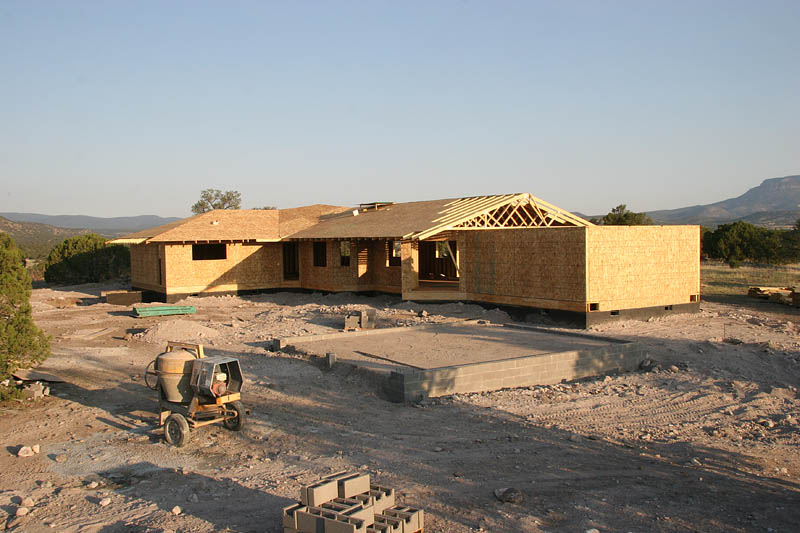 The foundation for the garage is placed. This picture taken early on the morning of the 4th of July 2007
View to the WNW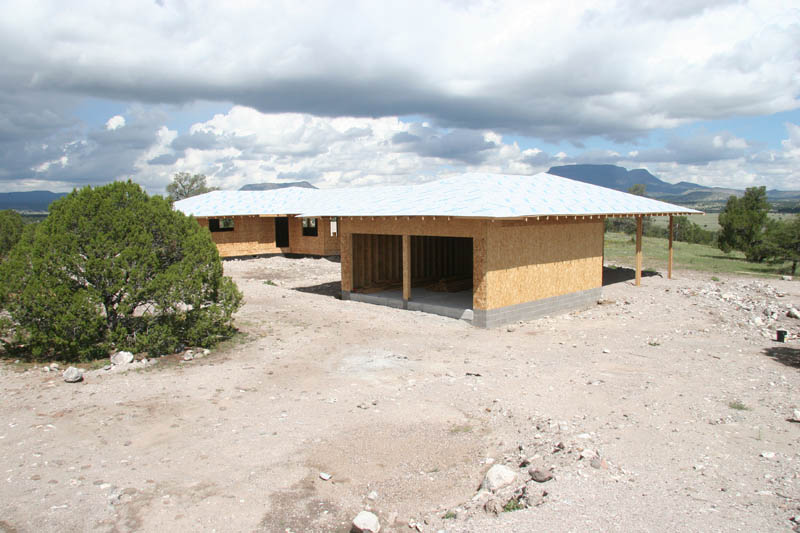 The exterior framing is done for the most part. The next job is interior framing and plumbing.
View to the WNW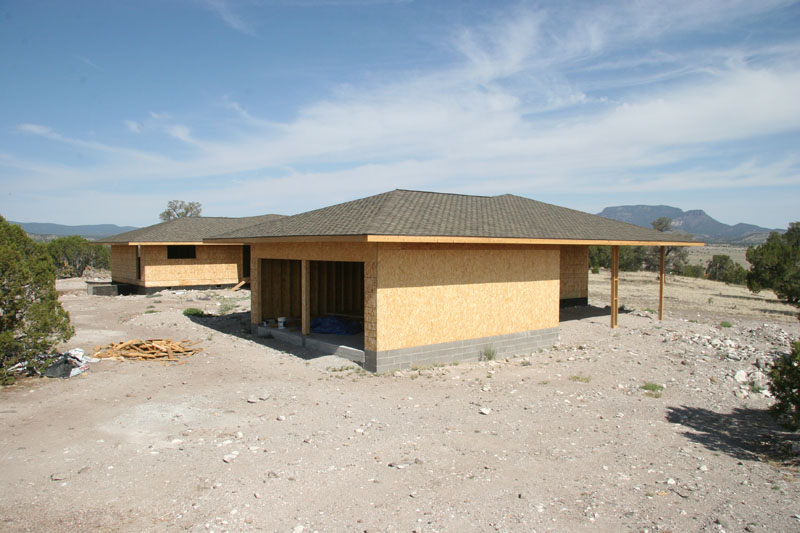 Finally we get the roof and fascia on, thanks to GreensGap Building
View to the WNW
Watch For Updates!
— BACK —